Weather Outlook
Be sure to reload this page to get the latest weather outlook. Scroll down to see weather outlook for the next 5 days. Choose city on the left column.
To learn more about how to read our daily weather outlook, go to help.


Weather UP app



You can also get Weather Manila forecasts in weather UP! This is the first and only crowd-sourcing weather app in the Philippines. Download now on Google play store.





Philippine weather outlook
Today
Tomorrow
Day after tomorrow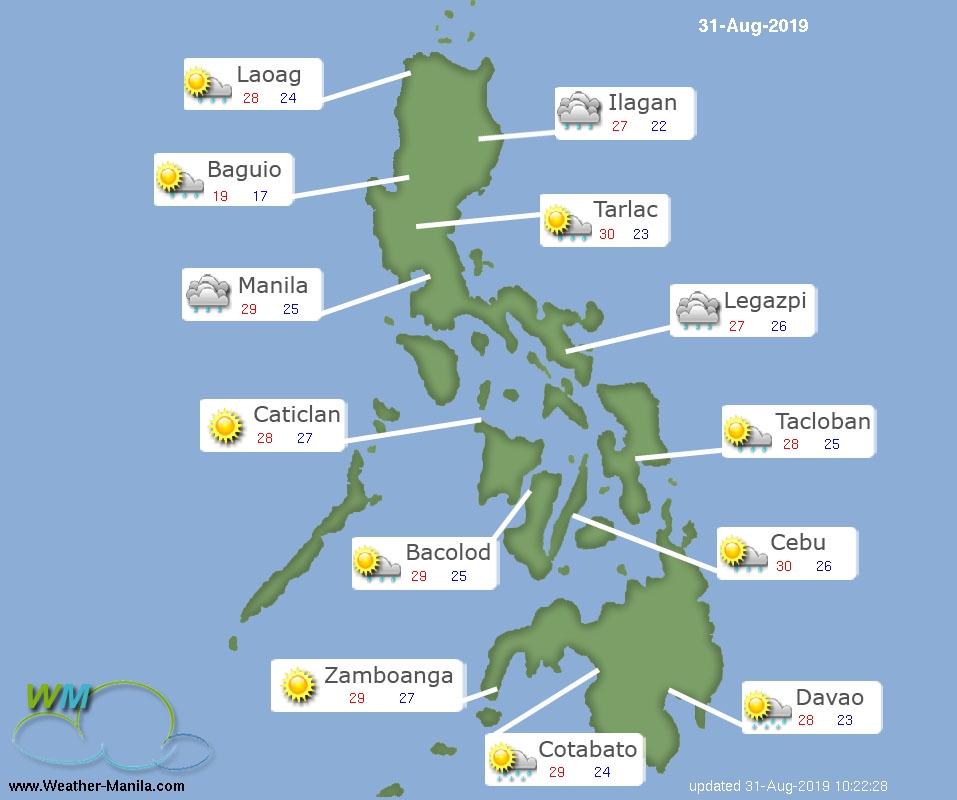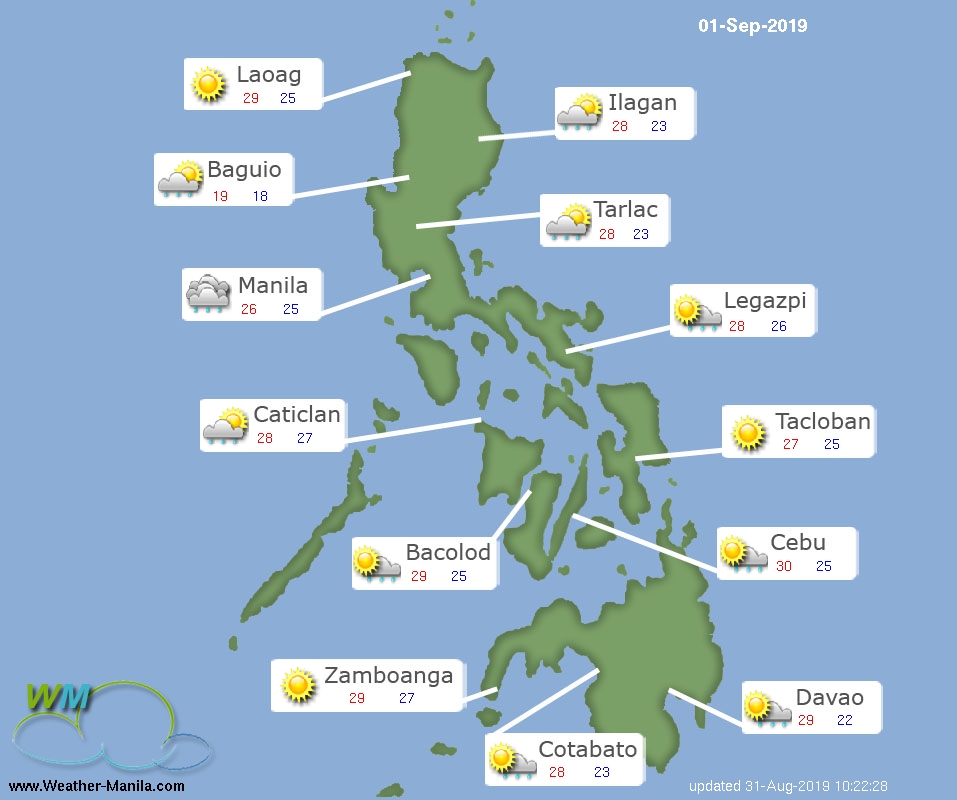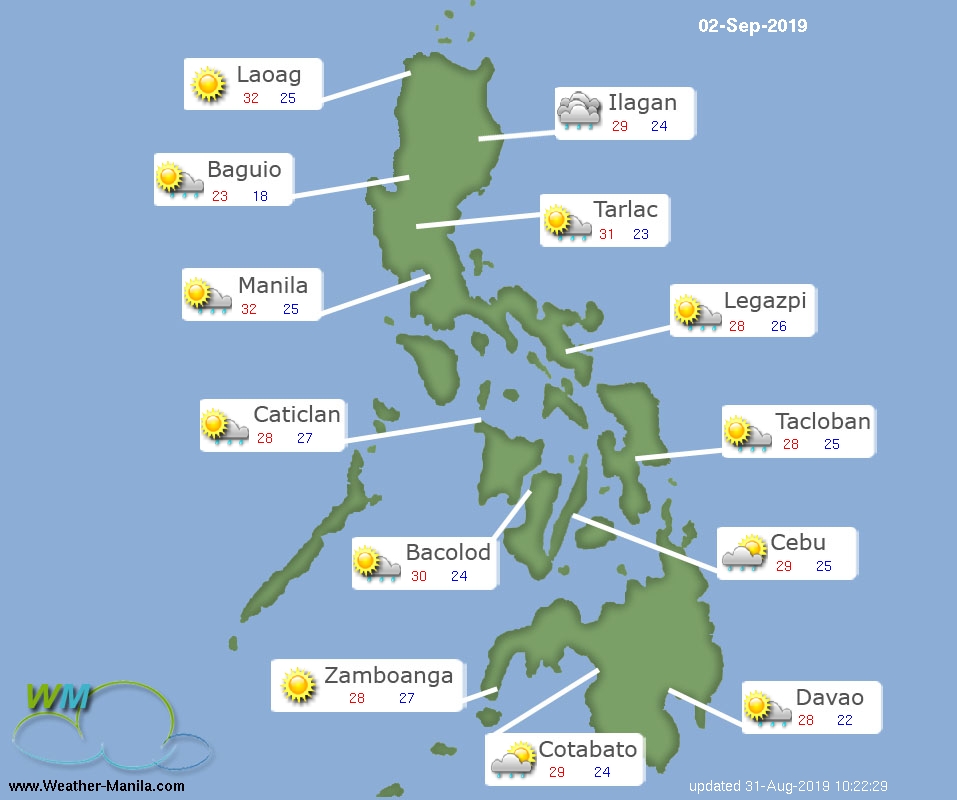 Satellite visible image


Visible image of the Himawari Satellite for the whole Asia-Pacific region

Please note that since this is a visible channel image, nighttime images will appear dark.
To see infrared channel, click here.


Click image to see full view in new window (~5 mb).



Air Quality forecast Soon (now in alpha testing)
Weather Manila is currently working hard developing the country's first air quality forecasting system. This will include 1 day advance forecast of particulate matter (PM) and ground ozone, 2 of the worst pollutants affecting the general urban population worldwide. Weather Manila will also include SO2 and ash fall forecasts in cases of increased volcanic activity anywhere in the Philippines. All these will be implemented during our hardware upgrade that will happen soon.


What is Weather Manila?

Weather Manila provides deterministic and localized weather forecast for Philippine cities. Weather Manila uses the most advanced computer softwares to provide weather information in your city. We update our forecasts regularly, read more.